Biographical information/Professional background
To Anne, everything is only pleasure in the terracotta, its smell, its touch, its softness, its infinite possibilities of creation and technicality…
"The terracotta is an extraordinary source of inspiration and forces us to remain humble in our work throughout the manufacturing of the parts. The technical constraints of manufacturing and cooking are very numerous and oblige us to take the time to work and listen to the terracotta, without ever forcing it. »
From her imagination are born unique sandstone sculptures, revealing shapes, materials and colours after the fire test. She uses sandstone for its resistance to thermal shock during cooking. Her pieces are shaped directly in a block of terracotta.
The sculptures then take the form of a moving bestiary: Agile panther, docile bear, powerful bull… They develop sober and refined lines, a bit asymmetrical, playing on textures and contrasts brut-enamelled, soft-rough.
Since 2015, Anne Rabion has exhibited her creations in the artistic salons of Haute Savoie (Combloux, Megève, Saint Gervais les Bains…). In 2018 she participated in a group exhibition at the « Nef de Montpellier ». French Arts Factory has been representing the artist on a permanent basis since 2019.
—————
The artist's works displayed below are all available for purchase – if you wish to purchase a work, note the name, click on the "Purchase" option at the top of the screen and follow the instructions.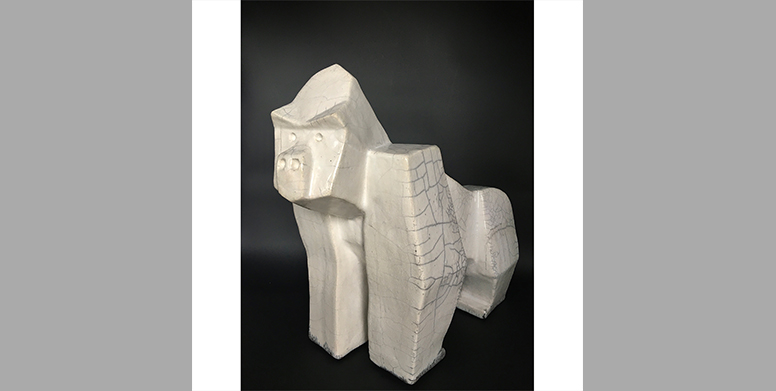 Anne Rabion - Bongo - Sculpture céramique Raku - 34 x 39 x 21 cm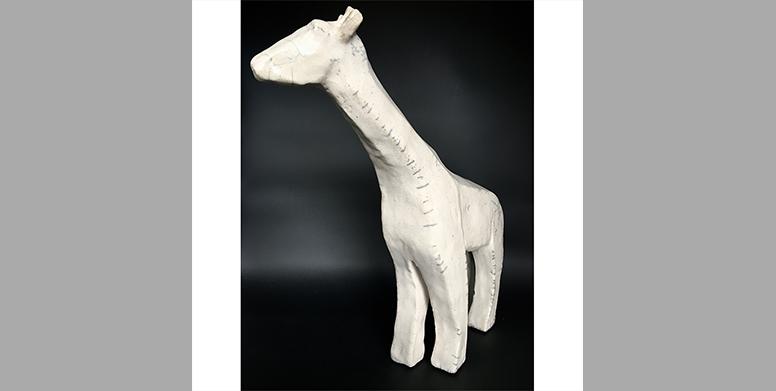 Anne Rabion - Hégoa - Sculpture céramique Raku - 39 x 39 x 9 cm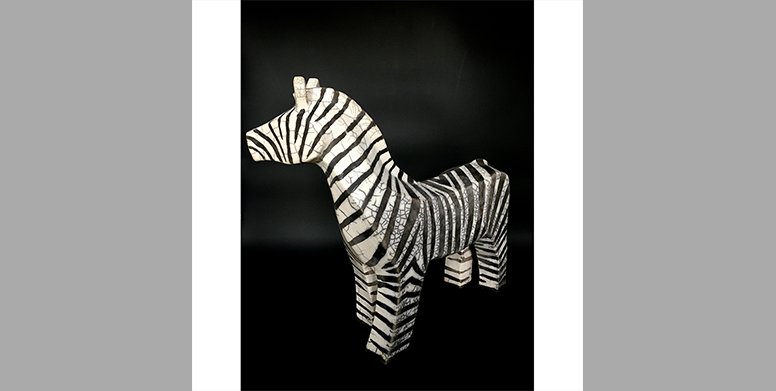 Anne Rabion - Khasmin - Sculpture céramique Raku - 31 x 38 x 13cm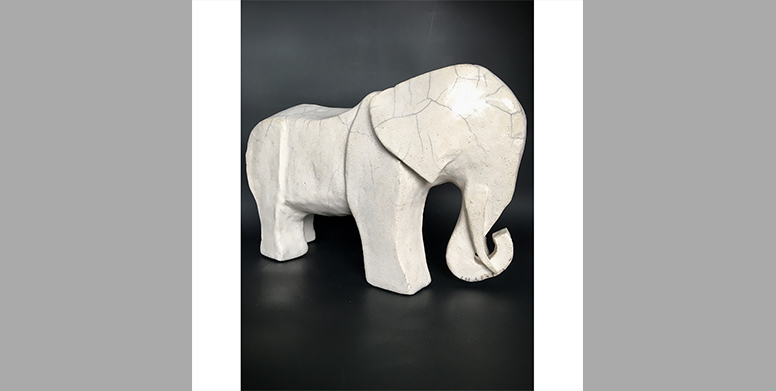 Anne Rabion - Kona - Sculpture céramique Raku - 21 x 35 x 11 cm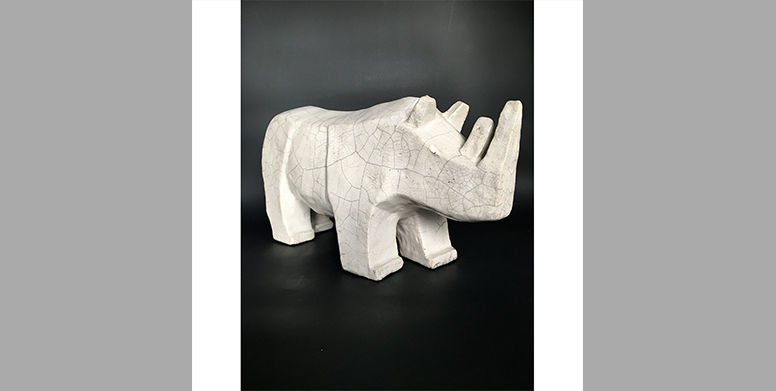 Anne Rabion - Loo - Sculpture céramique Raku - 19 x 36 x 10 cm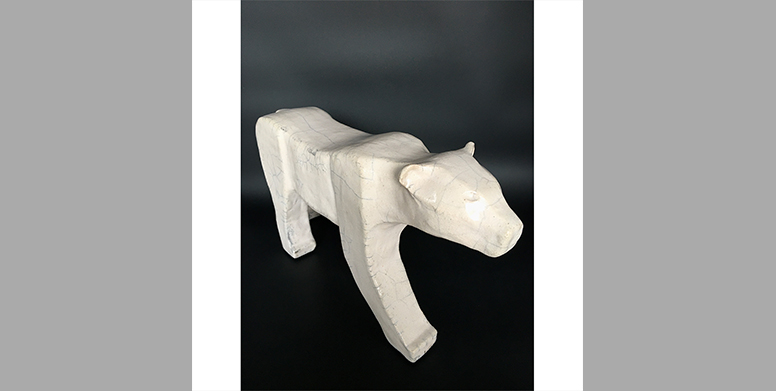 Anne Rabion - Melten - Sculpture céramique Raku - 20 x 39 x 8 cm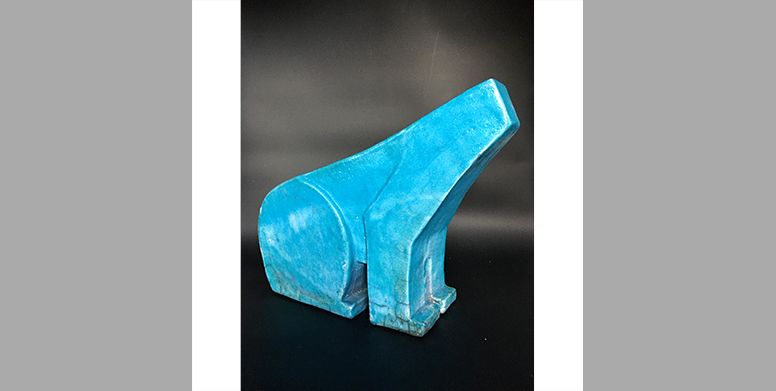 Anne Rabion - Nanook - Sculpture céramique Raku - 27 x 31 x 13 cm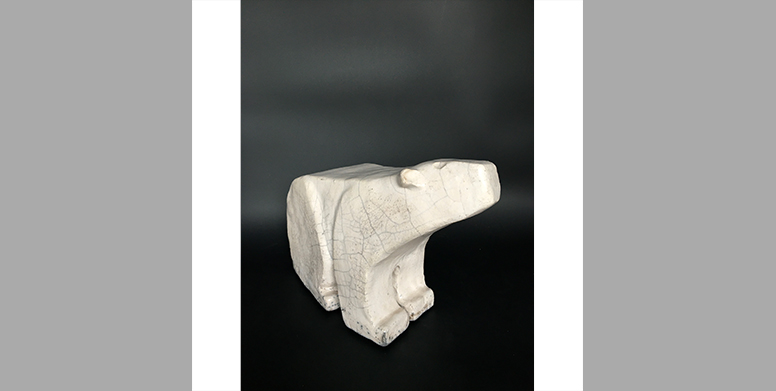 Anne Rabion - Petit ours - Sculpture céramique Raku - 17 x 25 x 11 cm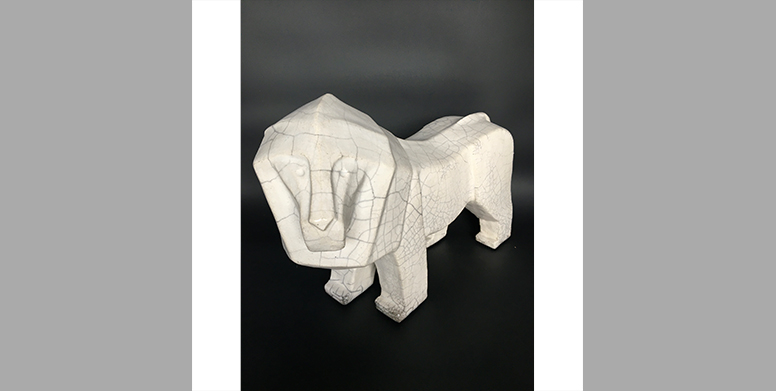 Anne Rabion - Nunavut - Sculpture céramique Raku - 24 x 26 x 12 cm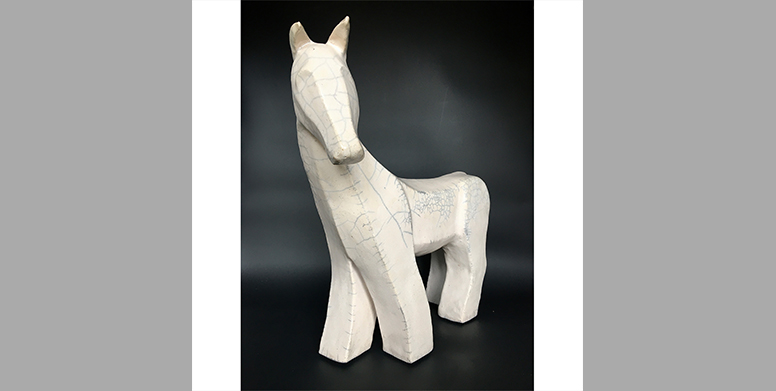 Anne Rabion - Nyx - Sculpture céramique Raku - 34 x 35 x 15cm
Anne Rabion - Pyrn - Sculpture céramique Raku - 33 x 25 x 21 cm