Biographical information/Professional background
Fabienne Blas discovered masks in 1981 at the "Carré Sylvia Monfort" in Paris with Donato Sartori's students and quickly became passionate about Dell'Arte commedia masks, alongside mime, theatre and dance classes. Graduated in 1983 from the "Carré Sylvia Monfort", she joined various theatre companies the following year and created masks for the performing arts. Since then, the masks have travelled with theatrical companies (Namur fairground theatre festival, Grenoble European theatre festival, Aurillac street theatre festival, Avignon festival, etc.)
In 1992, while continuing to create for the theatre, Fabienne decided to explore other "masked" horizons, in particular the carnivals of Europe and especially the tradition of masks from the Eastern countries (Slovenia, Hungary, Moldova…).
"It is an exciting research, here, a shepherd village, the masks are made of wool, there, in bark since wild men come out of the forest to hunt in winter, there again in feathers representing migratory birds that denounce the rural exodus, elsewhere in yarn and lace made by the women to welcome spring. All these signs must be interpreted and make the materials used obvious ».
From then on, her expression found other gestures and materials ( leather, straw, canvas, wood…) that responded to the wonderful traditions still very present in Europe but also to her desires for creation and her roots in the North.
Then her exhibitions "Bestiaire et Hommes Sauvages" were born in different cultural places, galleries and "historical places » such as the water festival in Auvergne, the Chapels of the white penitents of Mende and the penitents of Chaudes Aigues, or at the Château de Montvalat…
French Arts Factory has been representing the artist on a permanent basis since 2019.
—————
The artist's works displayed below are all available for purchase – if you wish to purchase a work, note the name, click on the "Purchase" option at the top of the screen and follow the instructions.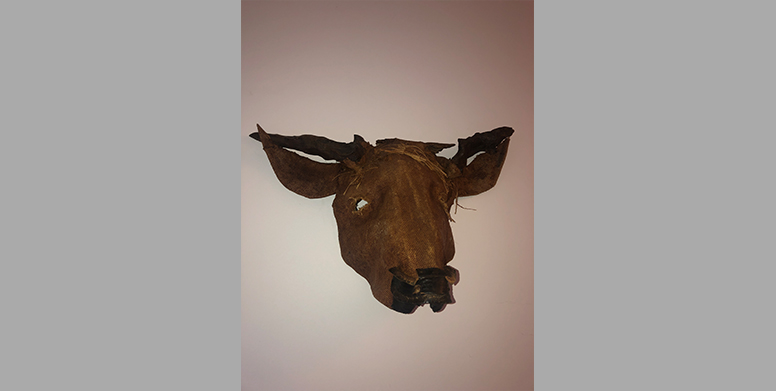 Fabienne Blas - Brame - Masque - 45 x 35 x 35 cm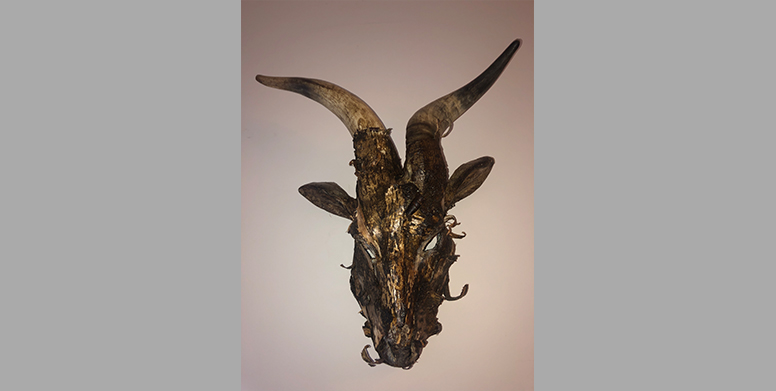 Fabienne Blas - Drôle de chèvre - Masque - 50 x 17 x 50 cm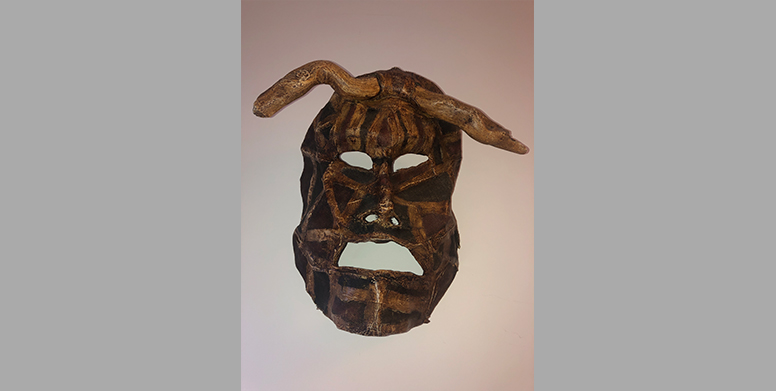 Fabienne Blas - L'homme du lac - Masque - 45 x 35 x 20 cm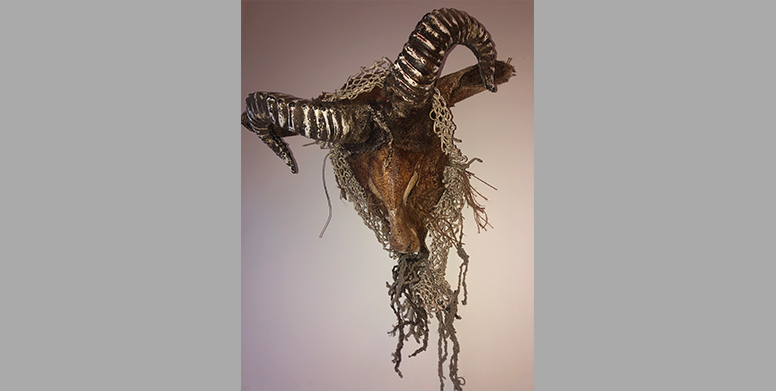 Fabienne Blas - Le bouc - Masque - 53 x 45 x 28 cm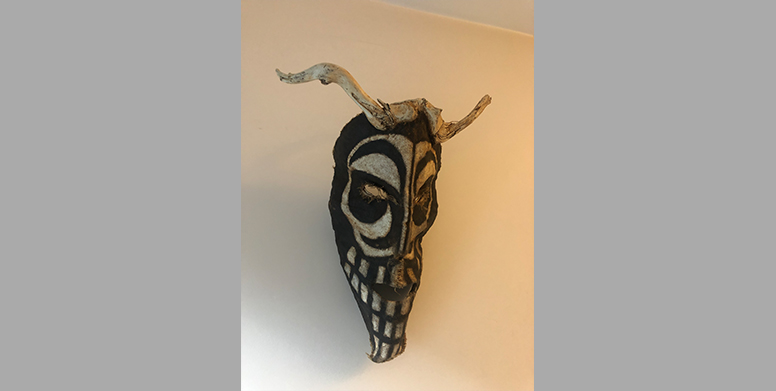 Fabienne Blas - Le flotté - Masque - 55 x 30 x 20 cm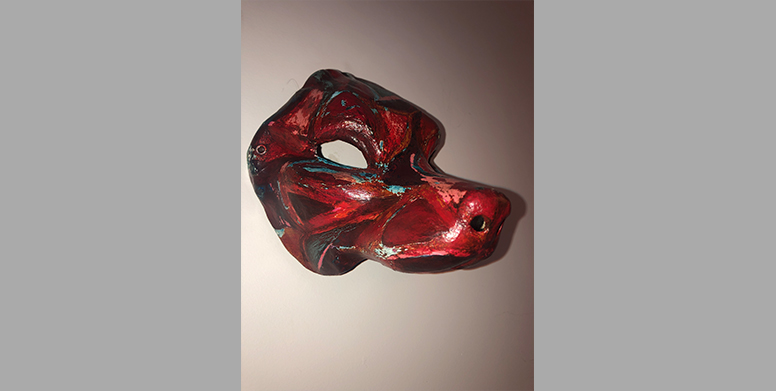 Fabienne Blas - Renard - Masque - 21 x 18 x 17 cm