Biographical information/Professional background
As a visual artist, Isabelle Braud never ceases to reappropriate reality, to bypass it, to reinvent it. She takes fragments from everyday life, from our culture, from life itself and composes other spaces. She invites us to reconnect with our senses and to reconcile sense and the essence of the world. Isabelle Braud reenchants our environment and lets a wind of freedom flow.
Centred around the everyday, her creations offer both a sort of inventory of the world and a personal diary. Her painting is emotional. The artist navigates in different registers linked to the history of art and explores the boundaries between public and private and the relationship between nature and culture.
Her artistic practice is characterised by a multiplicity of techniques, the assembly of objects and heterogeneous elements. An artist of the motif, Isabelle Braud mixes painting, drawing, sculpture and photography, often exploring the limit between fine and decorative arts. From this composite and hybrid experience, she renews the conditions of our perception with reality. Her work is singular, at the crossroads of the arts; a personal adventure that combines and brings into play the relationship between knowledge and sensation.
"Our world needs beauty and culture. Believing in the capacity of art to transform existence, I paint so that our heart becomes large enough to love life in its detail."
Isabelle Braud is a graduate of the National School of Art in Limoges. Since 1987, she has exhibited her work in galleries and museums in France, Germany, the United Kingdom, Tunisia, India, Florida … Many public institutions have acquired her work (FRAC, Agence Nationale de Création, Fonds d'Art Contemporain, Musée des Beaux-Arts de Limoges, Ateliers d'Art de France Paris, Musée d'Art de Guéret). The artist is represented by the gallery, French Arts Factory.
—————
The artist's works displayed below are all available for purchase – if you wish to purchase a work, note the name, click on the "Purchase" option at the top of the screen and follow the instructions.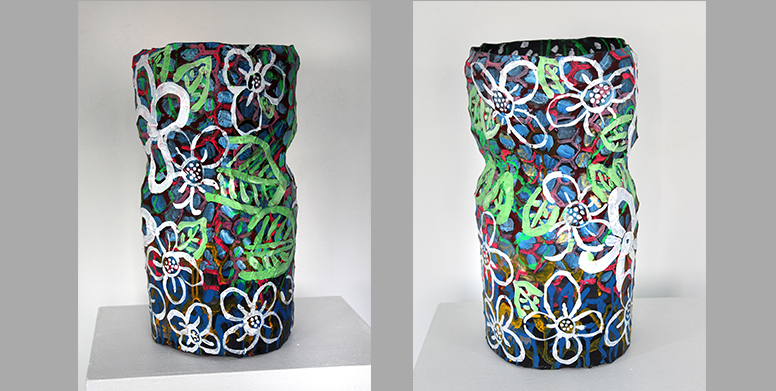 Isabelle Braud - Vase Endora - Sculpture Papier - H 40 cm Diam 20 cm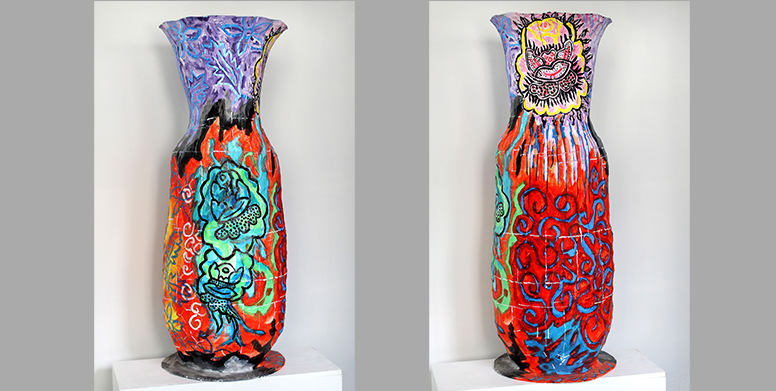 Isabelle Braud - Vase Euphorbia - Sculpture Papier - H 128 cm Diam 48 cm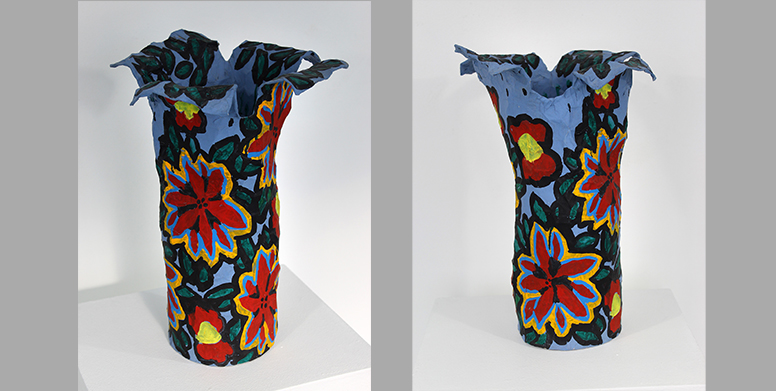 Isabelle Braud - Vase Fabien - Sculpture Papier - H 42 cm Diam 23 cm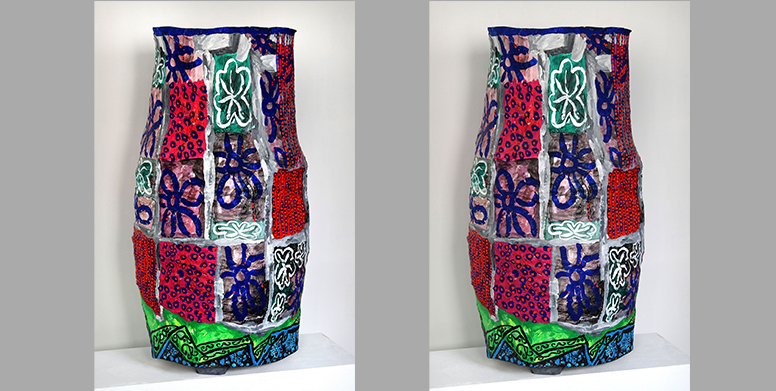 Isabelle Braud - Vase Galibia - Sculpture Papier - H 95 cm Diam 43 cm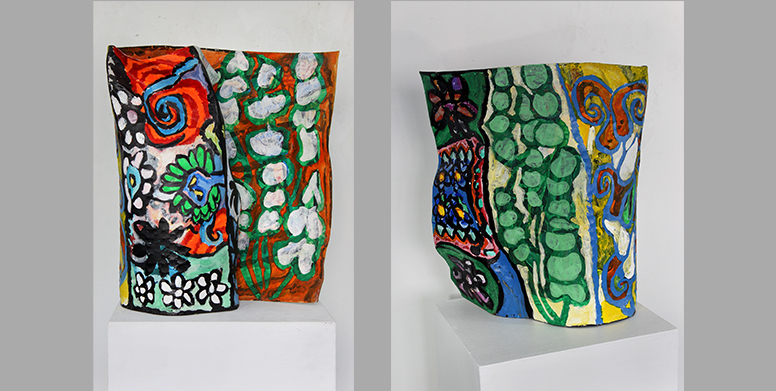 Isabelle Braud - Vase Mary - Sculpture Papier - H 50 cm Diam 22 cm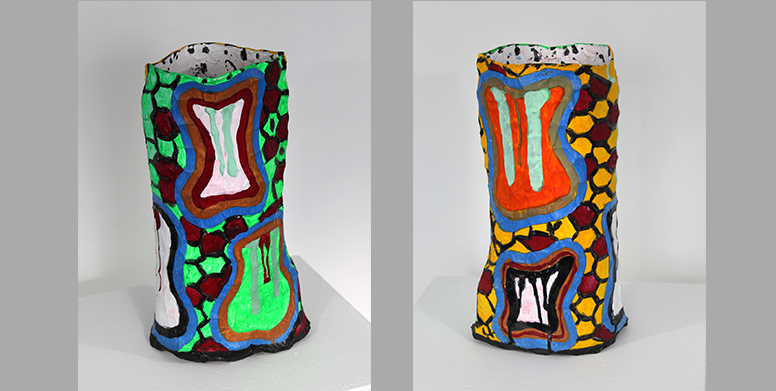 Isabelle Braud - Vase Maya - Sculpture Papier - H 35 cm Diam 19 cm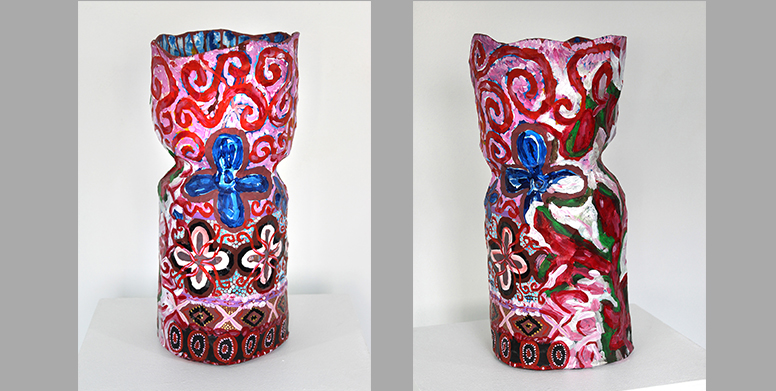 Isabelle Braud - Vase Samanta - Sculpture Papier - H 42 cm Diam 19 cm
Isabelle Braud - Vase Volubilis - Sculpture Papier - H 100 cm Diam 48 cm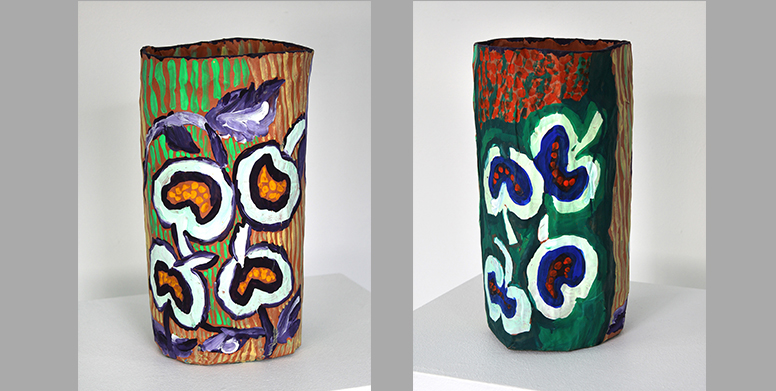 Isabelle Braud - Vase Vorson - Sculpture Papier - H 29 cm Diam 14 cm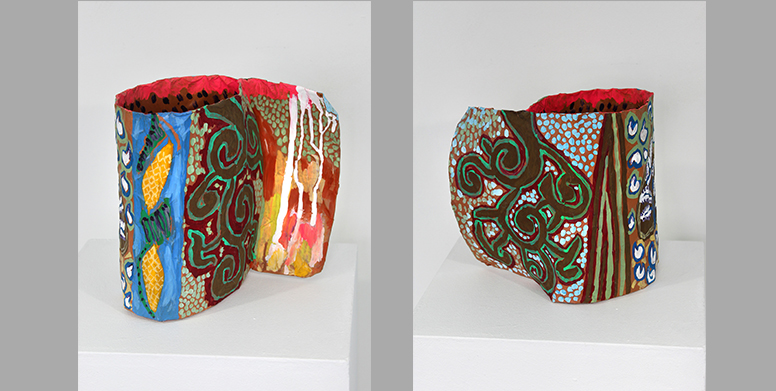 Isabelle Braud - Vase Coulis - Sculpture Papier - H 29 cm Diam 20 cm