Biographical information/Professional background
The painter, Lounys, born in 1989, lives and works in the Paris region. In 2009, with a few friends, he created the collective Ereska, which will be in residence at 6B in Saint-Denis for two years. They were quickly spotted. From 2010, the collective participates in exhibitions, performances and collaborates on various frescoes for major venues.
At the same time, Lounys joined the artistic department of the Parisian model agency NewMadison. During these three years, he multiplied satellite collaborations for different brands. Finally he chose to devote himself exclusively to his painting.
Since then, he has been producing in his studio, always pushing the limits of his practice. When he leaves his creative space, it is to respond to commissions and participate in exhibitions for which he is solicited. In 2019, Lounys participate in the Vision'Art Festival in Cran Montana and in 2021, in the Colors Festival in Paris.
His art is voracious. His practice is one of survival. The great classical masters of painting and drawing as well as contemporary pop and conceptual artists inspire him. His drawing technique is almost automatic, obsessive. A technique that is reminiscent of surrealist explorations. Lounys is like his work: an electric painter who is totally committed to his painting.
—————
The artist's works displayed below are all available for purchase – if you wish to purchase a work, note the name, click on the "Purchase" option at the top of the screen and follow the instructions.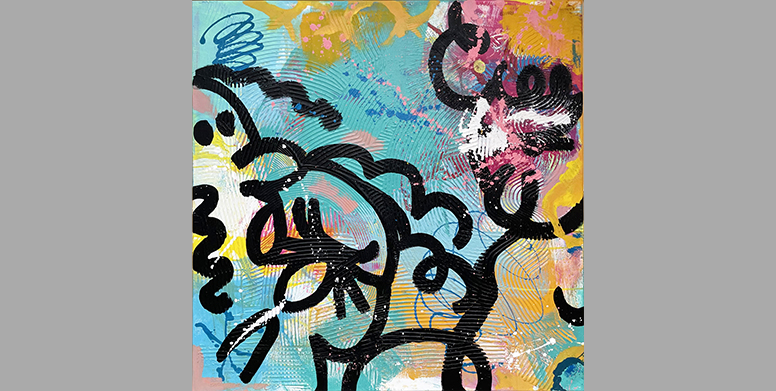 Lounys - Cerveaux non disponibles - Acrylique sur toile - 100 x 100 cm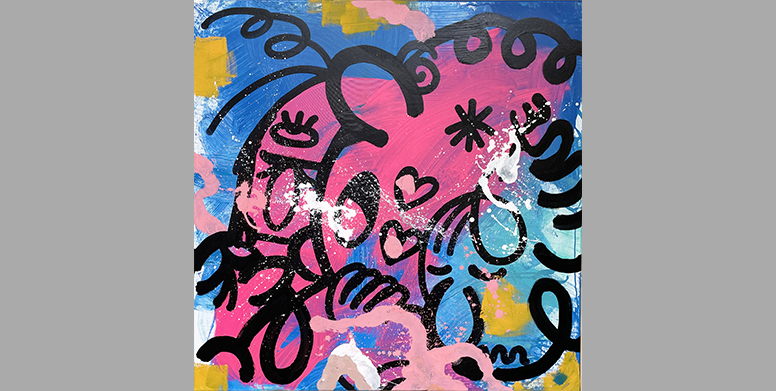 Lounys - No Love - Acrylique sur toile - 100 x 100 cm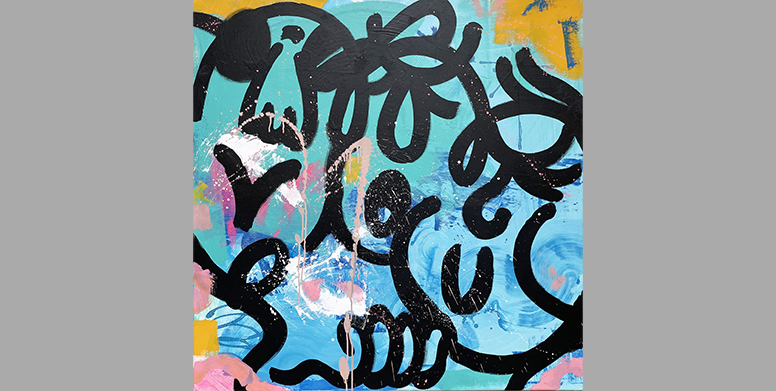 Lounys - Offre et demande - Acrylique sur toile - 100 x 100 cm