Biographical information/Professional background
Lucy, born in 1984, lives and works in the french region of Sologne.
After a childhood in Burgundy, Lucy settled in Provence for twenty years. In 2003, she continued her studies in Applied Arts in Nice and became a scenographer. Various scenographic projects will then invite her to work on a regular basis with plants in the form of urban vegetation in Marseille. During this period, she also carried out her first Land Art installations in the Vaucluse where she decided to live and set up her studio.
After this rich journey of discovery of the plant world, she refocuses essentially on this medium.
Today, as a botanical artist, it is in a sensitive and poetic way that she looks at biodiversity. She loves the immersive sensation that her artistic installations and wall creations provide. She uses a very varied palette of plants (flowers, foliage, branches…) which offer her a multitude of creative possibilities. The diversity of colours and textures remain her best sources of inspiration.
Touched by ecological issues, it has become essential for her to link her work and her life to nature. This is why she now lives and works in the middle of the Sologne forest in a rich and preserved environment. Lucy is represented by the gallery, French Arts Factory.
—————
The artist's works displayed below are all available for purchase – if you wish to purchase a work, note the name, click on the "Purchase" option at the top of the screen and follow the instructions.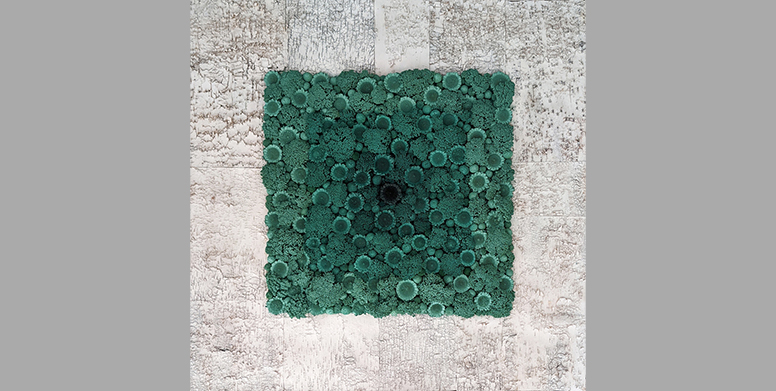 Lucy - Diffuse - Tableau végétal - 100 x 100 cm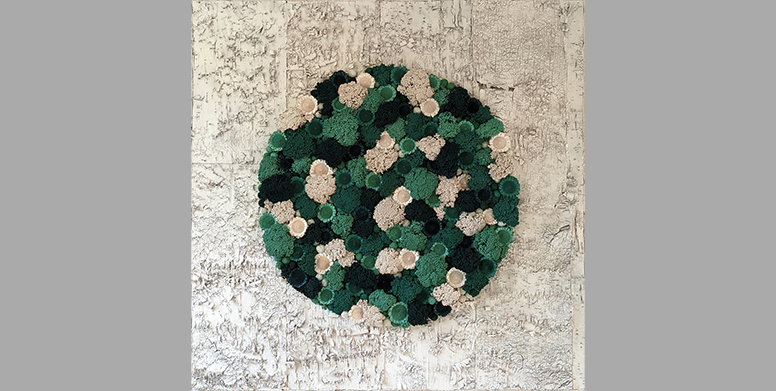 Lucy - Fusion - Tableau végétal - 100 x 100 cm
Lucy - Unit - Tableau végétal - 60 x 60 cm