Biographical information/Professional background
Born in 1958 in Rouen, Maxime Plancque is boilermaker, he worked in several jobs related to art: upholstery, restoration of paintings, gilding on wood …. At forty, he became a graduate of the School of Strasbourg where he attended a training ironwork. He then taught in Paris and Le Havre.
Then he naturally turned to sculpture. Since 2000, he lives on his creations and participates in many exhibitions in Paris and in France, also in Belgium, Luxembourg and the Netherlands. In 2005, he received numerous awards, especially two major European prices.
Maxime lives in the Channel where he has his own forge:
«I'm working on this living iron that I love, I work with the elements, fire, air and water to stage daily life and share my dreams, my passions and emotions. 1,200 degrees to its melting, I print and model the moment in which I find myself».
Since 2013, his compositions now lead him to the monumental achievements. French Arts Factory gallery represents the artist since 2015.
—————
The artist's works displayed below are all available for purchase – if you wish to purchase a work, note the name, click on the "Purchase" option at the top of the screen and follow the instructions.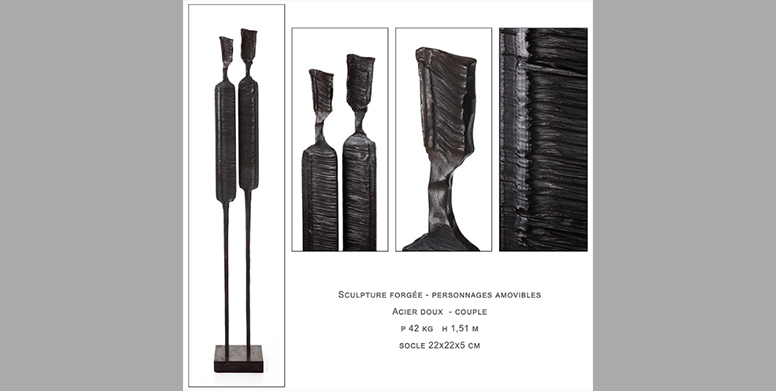 Maxime Plancque - Couple - Sculpture acier forgée - 151 cm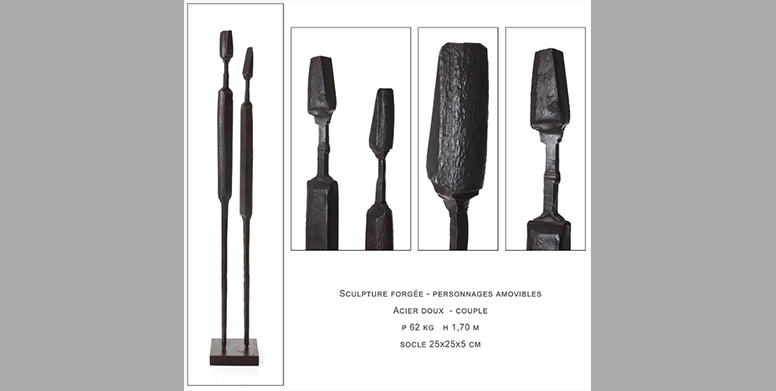 Maxime Plancque - Couple - Sculpture acier forgée - 170 cm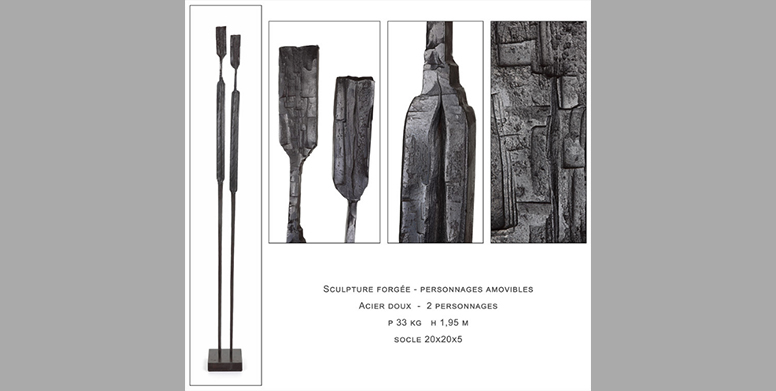 Maxime Plancque - Couple - Sculpture acier forgée - 195 cm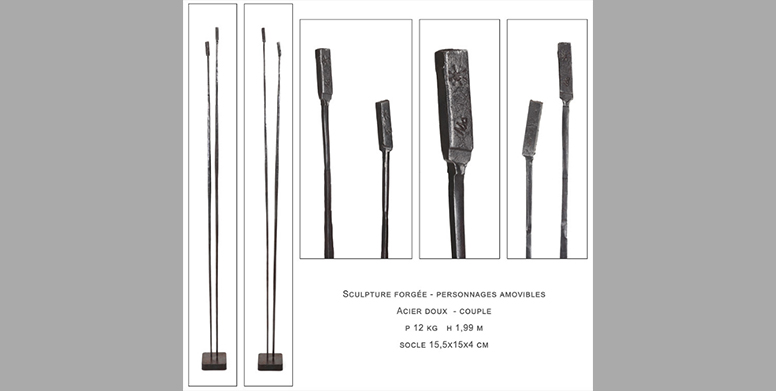 Maxime Plancque - Couple - Sculpture acier forgée - 199 cm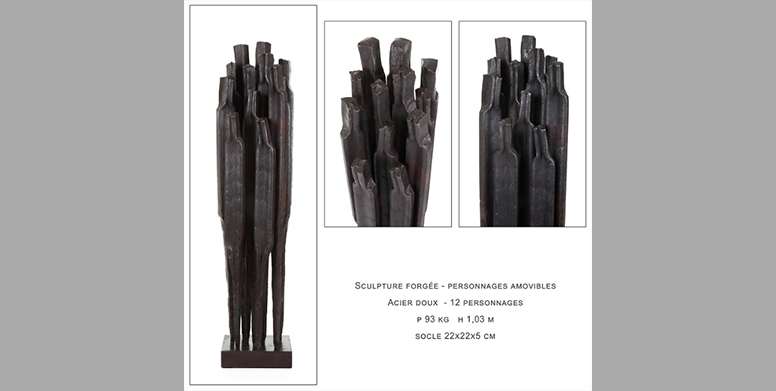 Maxime Plancque - Le Clan - Sculpture acier forgée - 103 cm
Maxime Plancque - Manhattan - Sculpture acier forgée - 13 x 10 x 26 cm