Biographical information/Professional background
Passionate by art and drawing, Sophie worked as a stylist and as a designer for fifteen years in the fashion and haute couture Industry. In 2005, she turned to the world of Illumination.
Illumination is an art that finds its roots in the Early Middle Ages, originally aiming to "bring light" into ancient texts thanks to the use of gold leaves.The illuminator unveils an ancestral savoir-faire in which the gesture, precise and meticulous, possesses capital importance.
This exceptional work is made possible by the preciosity of the materials – parchment, pigments, gold, silver, and copper – that give an unmatched luxury to her creations.
Gradually Sophie freeds herself from the traditional codes of illumination to create unique pieces mixing contemporary innovations and medieval inspirations.
Since 2011, she has exhibited her work in numerous galleries and art Fairs in France and abroad (London, Tokyo, Miami, New York, Palma de Mallorca, Luxembourg); the French and foreign press regularly reports on her work.
In 2018, she was awarded the heritage prize by the « Ateliers d'Art de France » for the triptych "Les heures de Marguerite".
French Arts Factory has been representing the artist on a permanent basis since 2019.
—————
The artist's works displayed below are all available for purchase – if you wish to purchase a work, note the name, click on the "Purchase" option at the top of the screen and follow the instructions.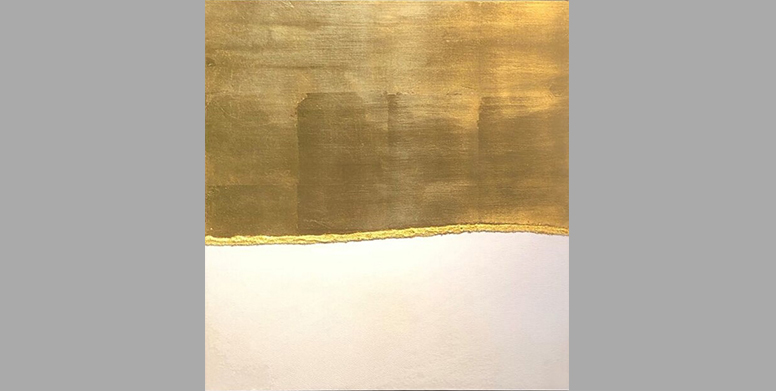 Sophie Théodose - Carré Or & Parchemin - Enluminure sur parchemin - 32 x 33 cm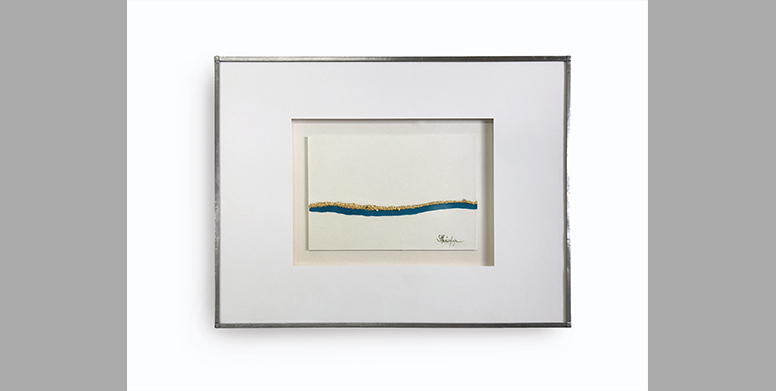 Sophie Théodose - Horizontal - Enluminure sur parchemin - 31,5 x 24 cm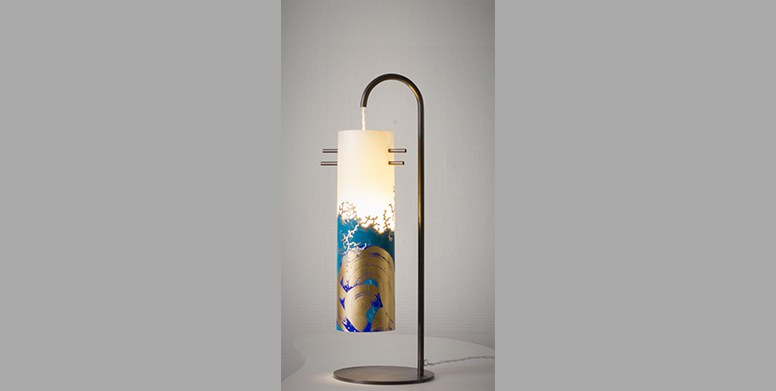 Sophie Théodose - Lampe Entrelacs - Enluminure sur parchemin - 25 x 25 x 48 cm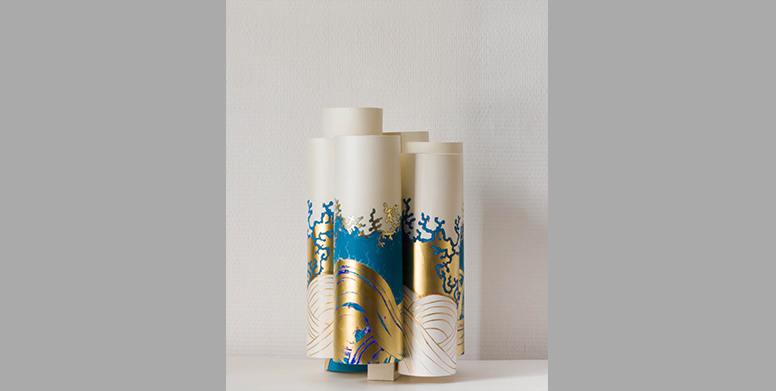 Sophie Théodose - Sculpture Entrelacs - Enluminure sur parchemin - 21 x 30 x 35 cm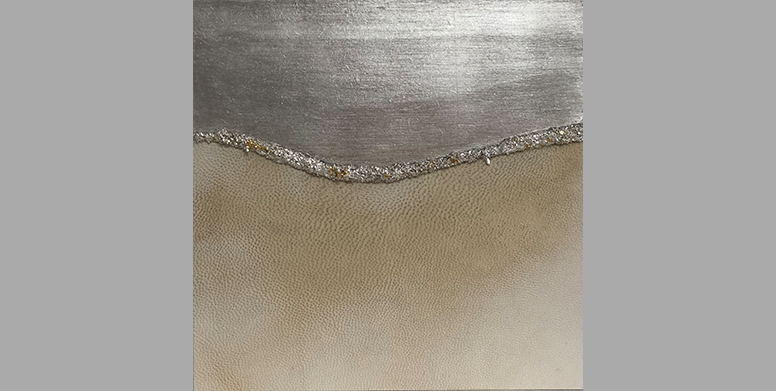 Sophie Théodose - Sable blanc - Enluminure sur parchemin - 22 x 22 cm